So you're going to get married in New Orleans. You just show up and let the good times roll, right? Wrong. Here are some tips for brides and grooms planning a destination wedding in the Crescent City.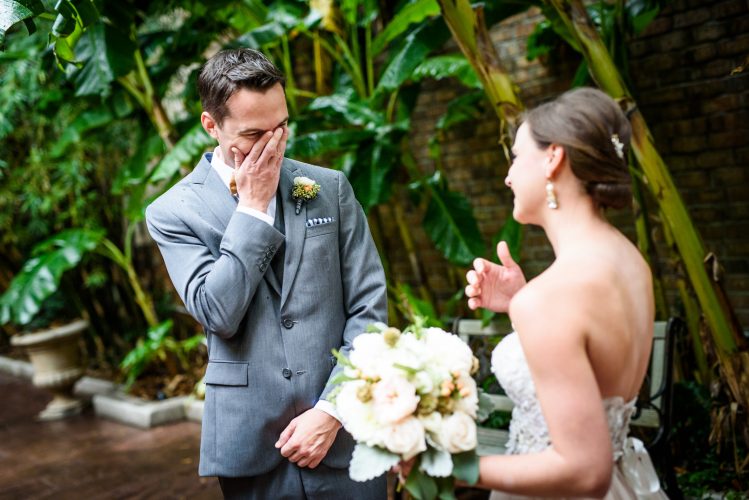 Pick a date that coincides with less expensive airfares and hotel rates.
Make sure the date you choose doesn't fall during peak times, such as spring break, French Quarter Festival, Jazz Fest, Essence, the Sugar Bowl, etc. Of course, if you want a Mardi Gras wedding, airfare costs – like beads – get thrown out the window. (Don't worry. It will be worth it.)
Send out your save-the-dates six months in advance.
Give your guests time to get the best airfares. Tip: Some airlines offer event-travel discounts if you book 10 or more seats.
Make sure your BFFs can make it.
Before ordering invitations and booking the reception space, find out if your BFFs and your favorite relatives can make it. Your big day will feel small without the ones you love.
Check out your selected venues and hotels beforehand.
Website photos might not show the noisy bar next door or the construction across the street. If you can't do it yourself, consider hiring a local wedding planner – someone who really knows the lay of the land. Learn more about wedding planners here.
Give your guests lots of accommodation options.
Take everyone's budget into account. You'll find lots of options in every price range all over the city here.
Create a wedding website
This is essential for destinations weddings – not to mention fun. Include information on accommodation options, local restaurants, and a list of things your guests are going to need in New Orleans, such as sunscreen, a sun hat, a comfortable pair of walking shoes, etc. Plus, tease them a little with info on things they can do while they're here, fun facts about New Orleans, and a preview of the group events you're planning. Who wouldn't want to be there for the pre-wedding pub crawl in the French Quarter? Here are some ideas.
Provide transportation for your guests.
Arrange for a shuttle or a limo to pick up your guests from the airport and get them to their hotels. For a special touch, hire a local driver who's a storyteller. For more information, click here.
Be social but don't act like a cruise director.
It's important not to over schedule your guests (they're on vacation, too!) Provide some groups activities (like a welcome dinner when everyone arrives) and provide ideas of things to do and places to eat on your website. It's also smart to designate a central meeting place where people can find each other every day – a breakfast buffet, for instance. Also, remember, with destination weddings, everyone gets invited to the rehearsal dinner.
Don't be hurt if someone can't come.
Only about half of the people invited to destination weddings say yes. Let those who can't attend know that you completely understand. You might even want to have a New Orleans-themed party when you get back home.
Pictured: New Orleans Courtyard Weddings at the Maison Dupuy