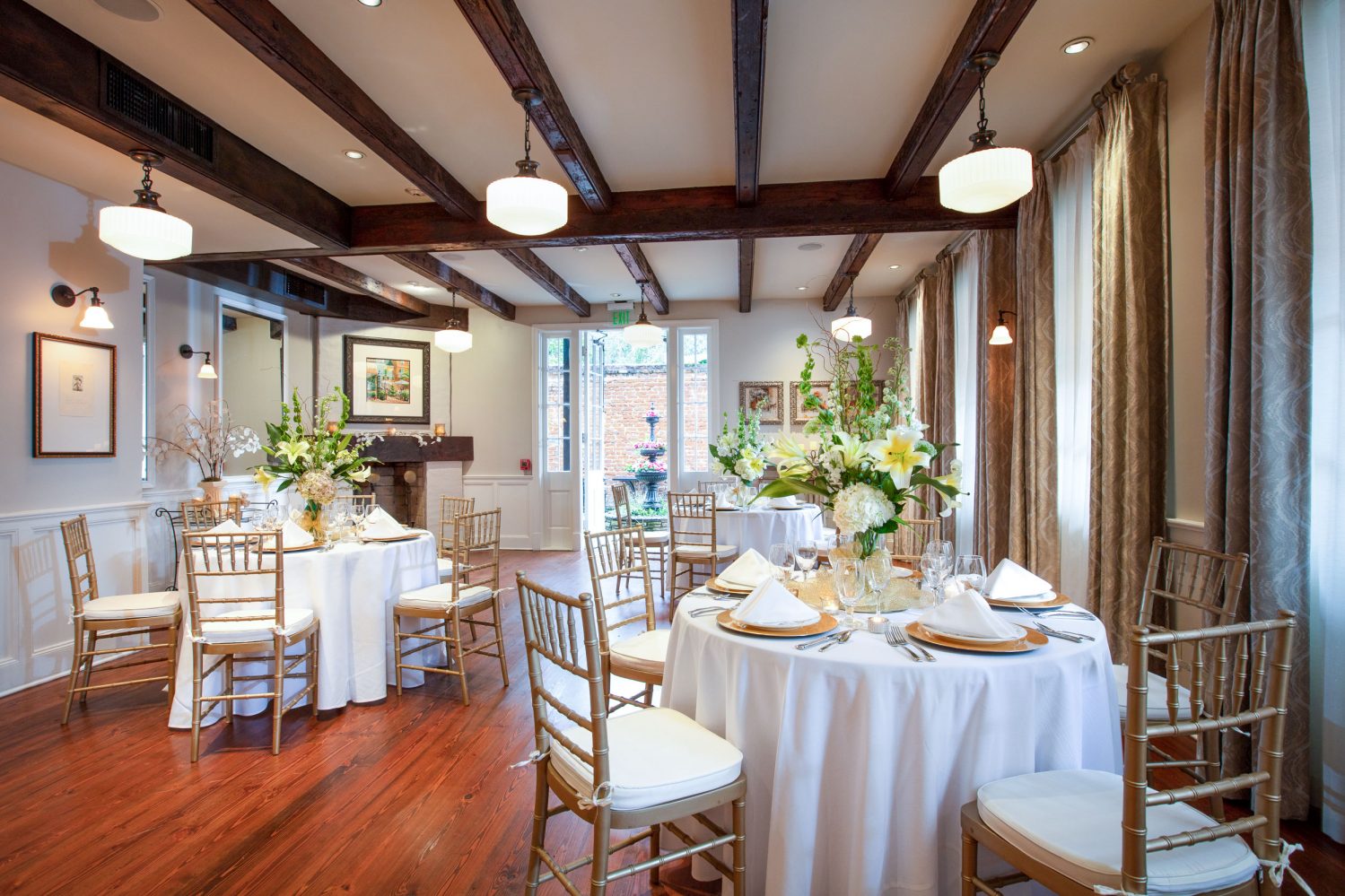 Let's face it: Covid-19 is not the guest you want at your wedding. And every bride dreams of wearing a veil, not a mask. Still, small gatherings with social distancing are allowed right now, and many couples are choosing to opt for small outdoor weddings with 10 or fewer people in attendance with a larger guest list attending on Zoom. If you prefer this to a postponement or an elopement, WeddingsInNewOrleans.com can help.
Our team is accepting requests for ceremonies and receptions scheduled for summer and beyond. Why go to multiple websites to find out who's open when you can simply indicate your needs and preferences on one form and send? With our one-click wedding planner, you just click once and quotes from all open venues will come rolling in.
New Orleans, a city known for its romantic courtyards, is the perfect place for a charming, intimate ceremony. Or consider a small wedding on the lawn of a grand plantation. You may not be able to have a receiving line, but you can still have a second line! And remember, you can always celebrate again a little later with a larger ceremony and/or reception in New Orleans with everyone on your guest list. What could be better than two big days!
Venues with Courtyards/Outdoor Spaces