Discover the Magic of a Wedding Event at the Rooftop on Basin
There's something magical about the Rooftop on Basin – and we don't think it has anything to do with the fact that Voodoo Queen Marie Laveau's tomb is right next door in St. Louis #1. No, the magic at the Rooftop has more to do with the elegant décor, the breathtaking balcony views of the French Quarter and the CBD, and, of course, an inspired menu from Messina's Catering & Events, a local, third-generation, family-owned and operated business. The company was named Best of Weddings for Catering by The Knot in 2018 and 2019, and received the Platinum Award in the 2018 and 2019 CityBusiness Reader Ranking Awards for Best Caterer. View menus here.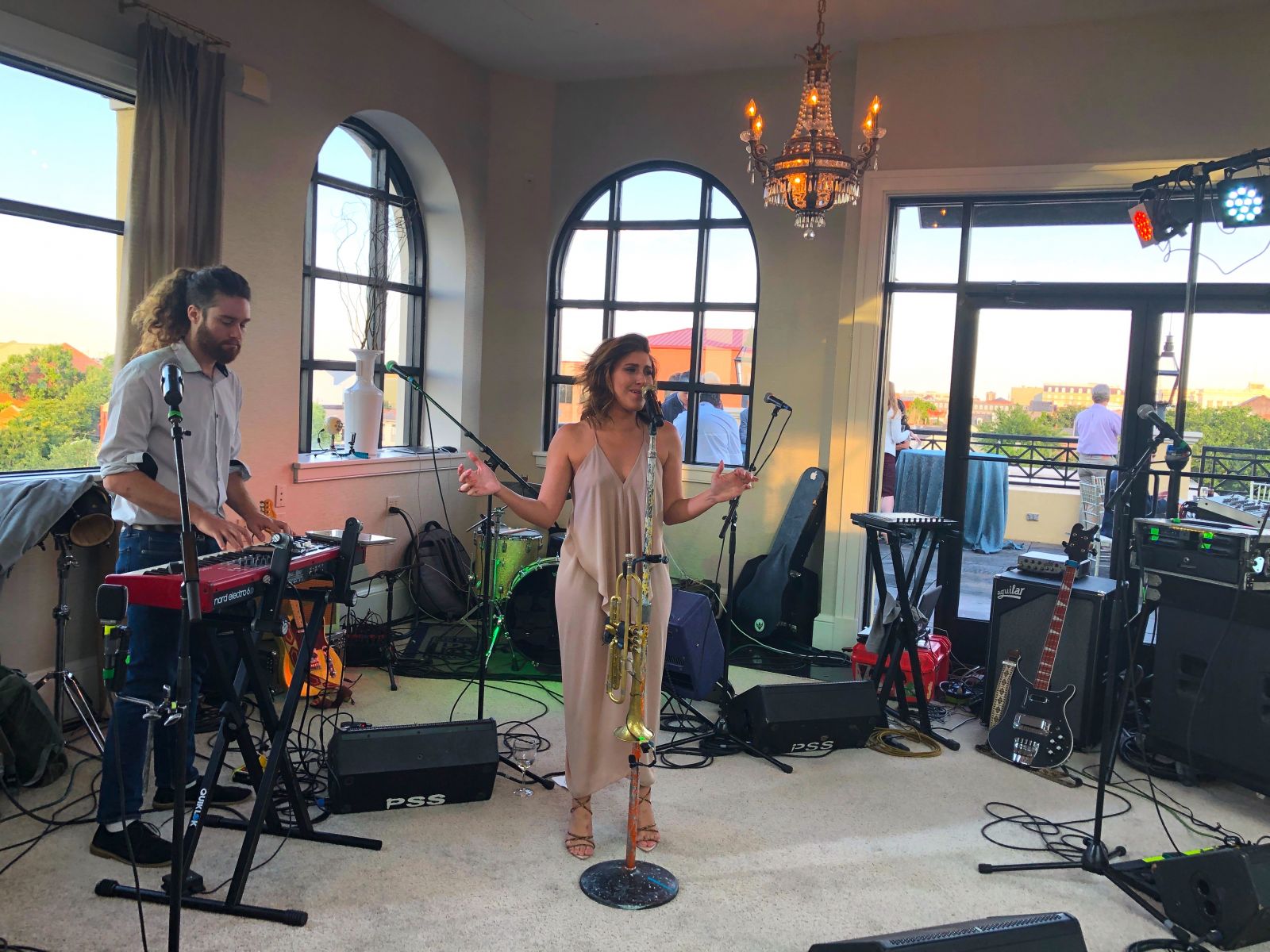 This historic venue is located above Basin St. Station, one of the city's welcome centers, built in 1904 as the New Orleans Terminal Company/Southern Railway Freight Office Building. The first floor features a lovely bar and a small museum with fascinating exhibits detailing the history of our unique city. Your guests can grab a cocktail and enjoy the memorabilia before heading upstairs to the rooftop Salon and Terrace for your wedding brunch, shower, ceremony and/or reception.
The airy fourth floor event space features yet another bar, windows on every wall, tasteful chandeliers, a kitchen, stage and plenty of room for dancing. Outside on the Terrace, you find charming gas lanterns and romantic views of both the French Quarter and Downtown New Orleans. If you can, plan your wedding event around sunset.