You know you're at a real New Orleans wedding, first, when there's a second line, and, second, when there's a line at the oyster bar. Not only does an oyster bar give your guests a chance to experience fresh Louisiana oysters (they're only the best in the world), but oyster shuckers are by nature storytellers. It's a lot of fun for guests to ask questions and listen to a little banter at the bar. The oyster shucking trend at weddings has recently taken the nation by storm but it's always been popular in New Orleans.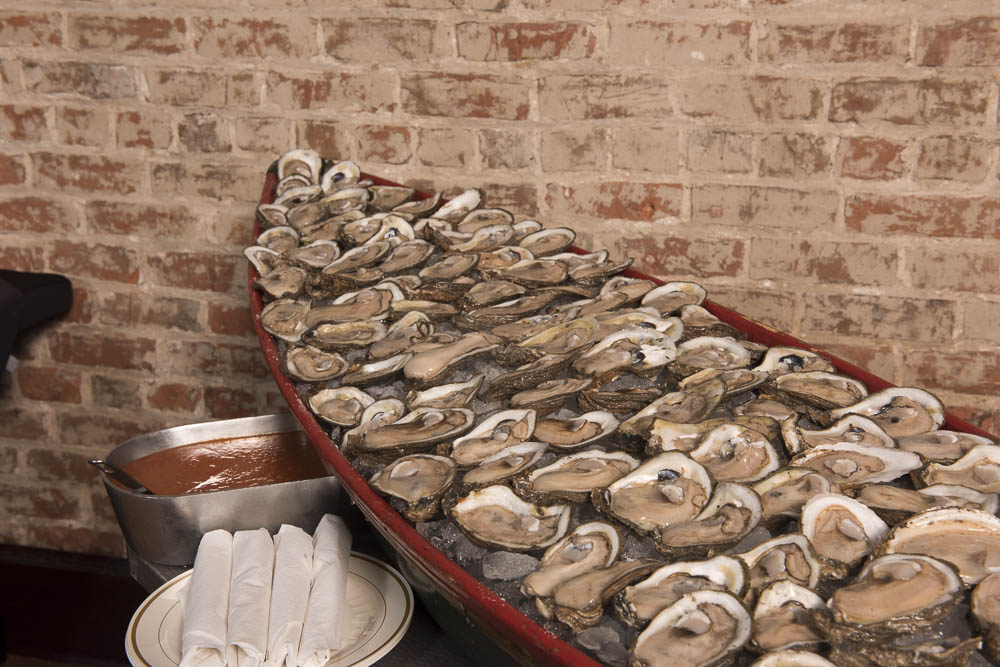 For more than 100 years, seafood lovers have been flocking to Acme Oyster House, but did you know you can have an Acme Oyster shucker come to you? Wedding receptions with Acme are totally "rawsome," as they say. Along with raw oysters for your wedding, they offer Chargrilled Oysters, too, as well as Boiled Shrimp, Mini Po-boys, Cajun Jambalaya, Debris-style Roast Beef and so much more.
Felix's Restaurant, another local favorite, also offers oyster bars as part of their catering service. Felix's, which has been around for 70-some years, will serve oysters up any way you like them, as well as shrimp, soft-shell crab, and other New Orleans classic dishes.
Along with traditional oyster bars, the iconic New Orleans restaurant Brennan's also offers oysters for weddings in their courtyard. They shuck their oysters at a station and then display them in a pirogue. From raw to grilled to fried, Brennan's serves oysters in several styles. For wedding receptions, Brennan's hand passes fried oysters on brioche with crystal gastrique (yum). For seated events, you can offer your guests classic grilled oysters topped with Manchego (beyond divine).
Arrange to have an oyster bar at your wedding. We can think of at least a dozen reasons your guests will love it!