While it's hard to keep your eyes off the bride at a wedding, it's nice to have a venue with an amazing view – either from on high or just everywhere you turn. From the New Orleans French Quarter to Plantation Country, here are five of the best.
Many venues are taking reservations for June and beyond. Contact them today.
The Rivervew Room offers sweeping views of the Mighty Mississippi and the Vieux Carré. Your guests will love this opportunity to get front row/center seats to New Orleans, a city that is always ready for her close-up.
Walk down the aisle on the arm of the Old Man – Old Man River. Not only does the NATCHEZ offer a spectacular view, but it's constantly changing. Since the 1800s, riverboat captains have been marrying couples on the river. Now it's your turn.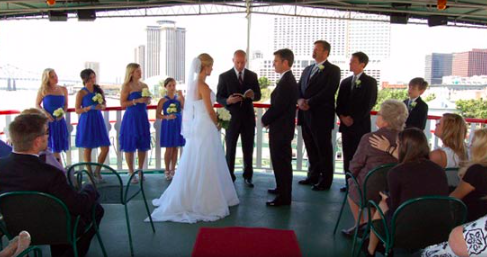 This fabulous venue offers views of Downtown New Orleans, the French Quarter and St. Louis Cemetery No. 1. It's a a lovely spot to begin your happily ever aftering. Learn more.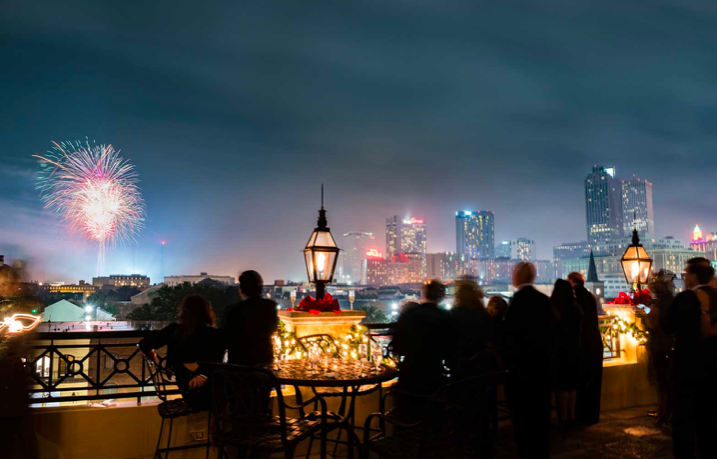 Royal Street is one of the most beautiful rues in the Vieux Carré and you can get a spectacular view from Brennan's Restaurant. For a romantic balcony scene worthy of Shakespeare, make it Brennan's.
No matter where you stand on this historic land is a sight that will take your breath away – the mansion, the gardens, the gazebo, the fountains, live oak trees...let your guests take it all in.