Love in the Time of Covid-19
This virus doesn't seem to be going away anytime soon. So what are a bride and groom to do? Move the wedding? Elope? Go small? Or do you invite a small handful of guests to be with you in person here in New Orleans and ask the rest of your guest list to join you virtually at a courtyard wedding at, say, Honfleur at Hotel Provincial, The Court of Two Sisters, Brennan's or Café Amelie? If this sounds like an option, here's what you need to know about the different video platforrms available to you.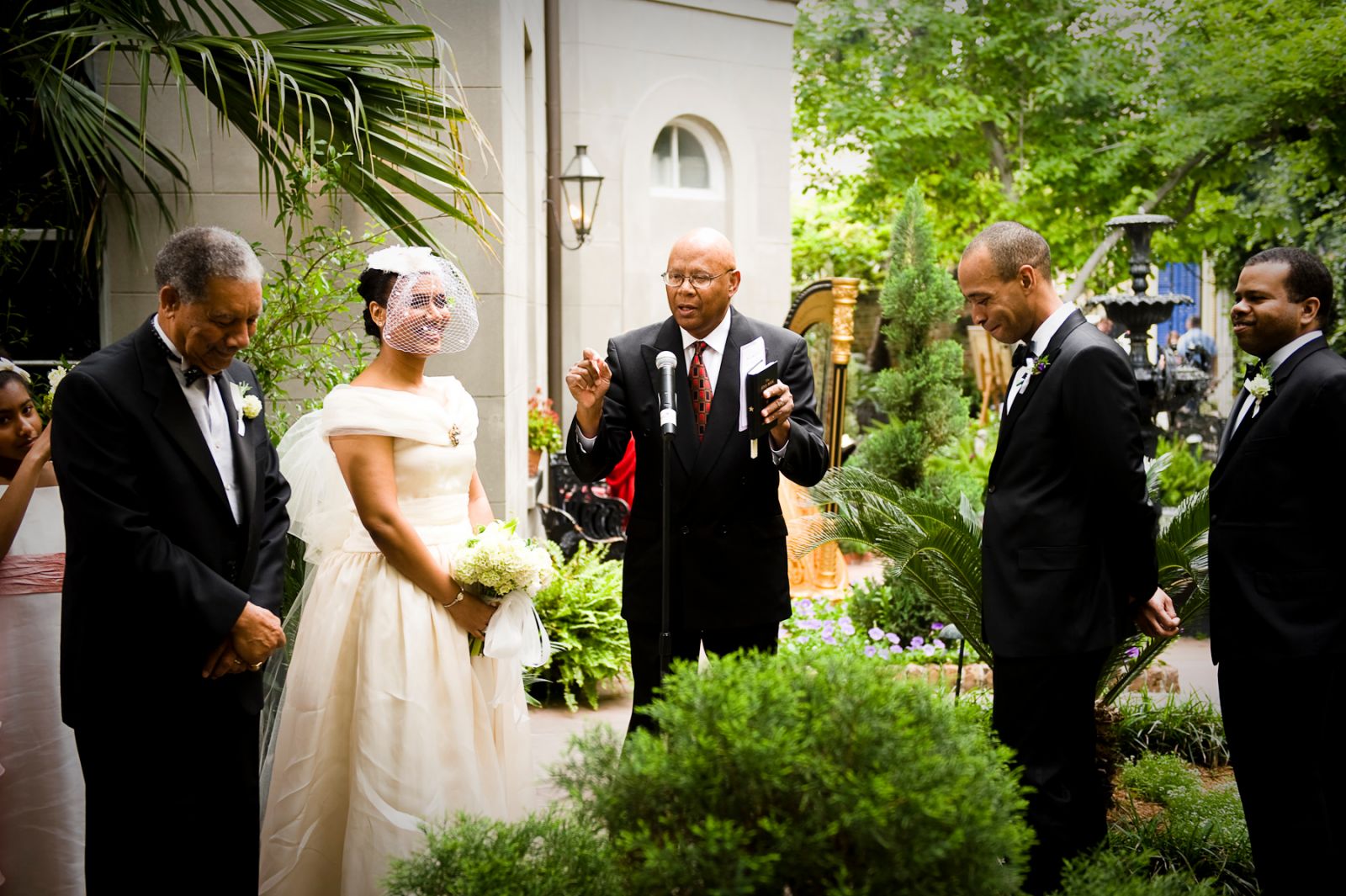 Zoom
Free for 40 minutes and 100 participants

The "pro" version has no time limit and allows for more guests

If you're planning on more than 500 people, there's an additional $50 fee
Google Hangout
Free for up to 25 guests

No time limit

The basic plan upgrade – which has a free 14-day trial – allows for up to 250 guests
Skype
Free

Allows up to 50 people
Group FaceTime
Free for any user with an Apple device

Allows up to 32 guests to join a call
Facebook's Live Stream
Free

No limit to the number of people viewing the stream

Up to eight hours of streaming time
To make sure you can get hitched virtually – without a hitch – we suggest hiring a social media manager or putting a tech-savvy friend or family member in charge. Make sure all your virtual guests are told to be in place on time and click on mute. All you need is a dog barking in the background!
Also, keep in mind that if you choose an indoor venue in New Orleans, the group that attends in person must be limited to 25 people or 50% of a venue's capacity (whichever is lower). If you choose an outdoor venue, your guest list must be limited to 50 people. And everyone, even the bride and groom, must wear a mask. Whether you can take them off for the kiss is something we haven't seen covered in any press conference.
Pictured above from left to right: Honfleur, Brennan's, The Court of Two Sisters and Cafe Amelie.
Find An Intimate Wedding Venue
Make Wedding Magic at Honfleur