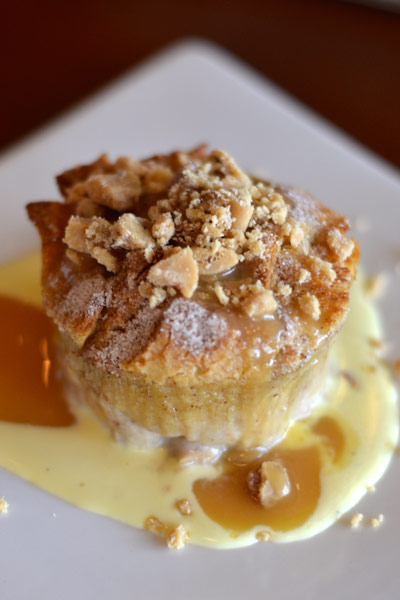 Having the right foods at your wedding reception is crucial, and luckily, if you're planning a wedding in New Orleans, you usually can't go wrong by serving the local fare. Here are a six great foods you can serve at your New Orleans wedding reception:
New Orleans Charcuterie (Passed Appetizer or Station)
It wouldn't be a wedding in New Orleans without a little bit of andouille sausage. We're big fans of Ralph Brennan's Catering & Events' variety of hand made sausages and local specialty meats with Creole and Dijon mustards, house made pickled vegetables and chow chows.
Crawfish Served Any Way You Want
Crawfish is many a New Orleans food lover's favorite local dish, as it is versatile and drips with authentic New Orleans flavors. Pigeon Caterers offers a number of crawfish options on its Crawfish Mania Menu. You and your guests can enjoy a traditional New Orleans crawfish boil with all the fixin's as well as crawfish served in potato salad or slaw, crawfish bisque, crawfish bread (a Jazz Fest favorite), crawfish ravioli, or even a crawfish enchilada.
Asian Sesame Oysters (Passed Appetizer)
If you love New Orleans seafood, fried oysters are a must for your passed appetizer selection. In Taste Buds Catering and Events' version, these fried oysters are crispy and plump and topped with Asian Chili Sauce and sesame seeds. This offers a little Asian flair, which is perfect for your guests looking for a little variety. Plus, New Orleans is known for its great fusion dishes, so these fried oysters fit right in to your New Orleans-themed menu.
Mini Po-boys and Muffulettas (Station or Passed Appetizer)
In addition to finger sandwiches, why not add a little New Orleans flair to this type of finger food with mini po-boys and mini muffulettas? These sandwiches could be self-served and customized at a station or they could be ready-made and passed around to guests. Pigeon Caterers offers both local favorites in the perfect sizes for your guests to munch on rather than heaping versions you might get at a po-boy shop.
Shrimp Breaux Bridge Pasta (Station)
Pasta stations are common at wedding receptions, as guests always love something hearty in addition to traditional finger foods. Taste Buds Catering and Events makes Shrimp Breaux Bridge Pasta, which is a penne pasta dish served with shrimp sautéed in garlic and herbs and tossed in a spicy cream sauce. You get the allure of Gulf seafood plus the herbaceous scents and smells and the classic New Orleans heat food lovers can't get enough of.
Bananas Foster Bread Pudding (Dessert Station)
If you want to offer a dessert in addition to your wedding cakes, Bananas Foster Bread Pudding is a combination of two quintessential New Orleans desserts: Bananas Foster and bread pudding. The two together are a delicious locally themed choice, as offered by Ralph Brennan's Catering & Events on some of its seasonal and local menus.
Many New Orleans dishes lend themselves to being great wedding reception foods, whether that be foods for stations or appetizers passed around the room. Try these or any other New Orleans-themed foods from local caterers to jazz up your upcoming wedding reception.
Beads aren't just for Mardi Gras parades.
You may want to check out some ideas for unique New Orleans favors as well.