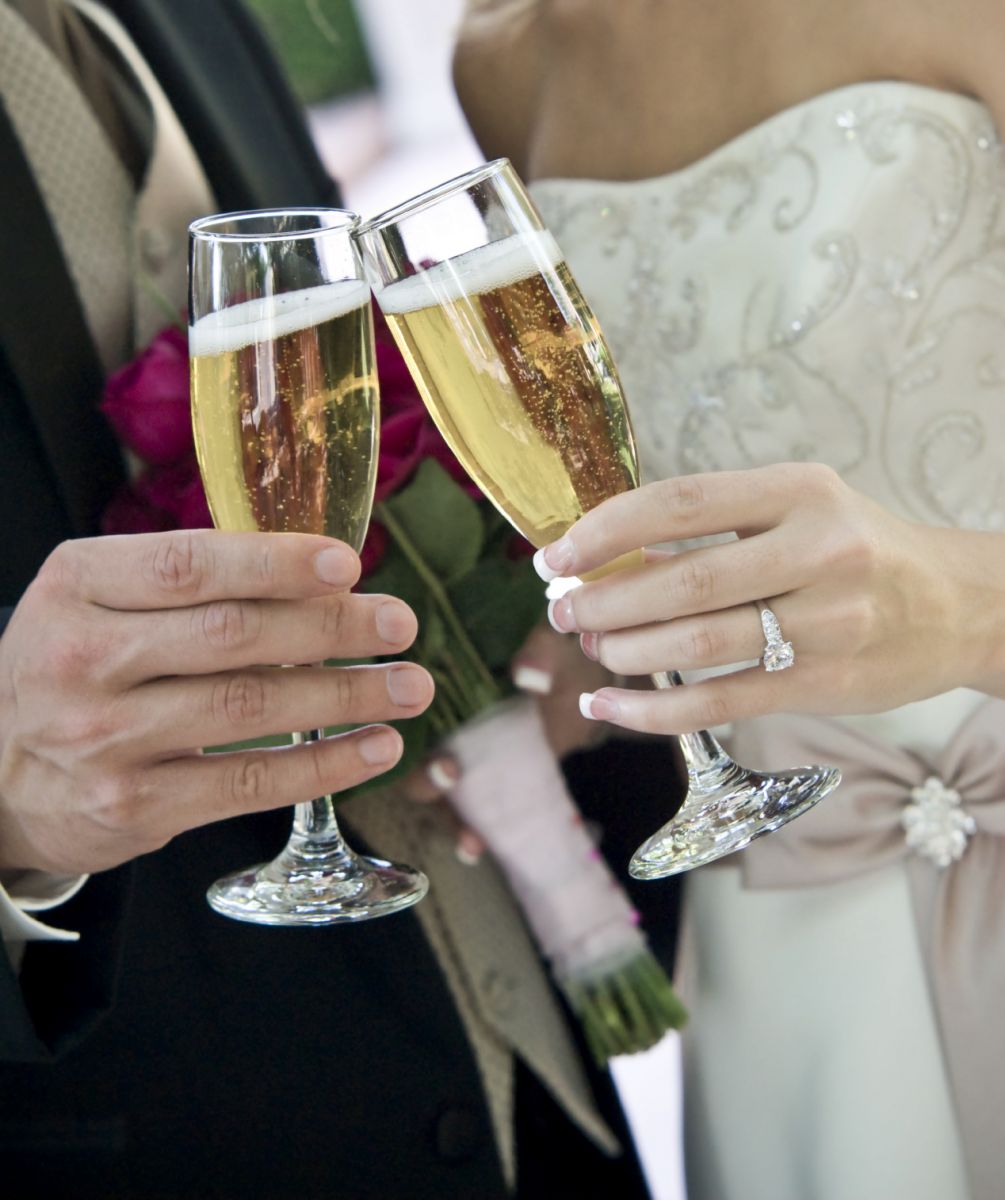 From old traditions to new trends, understanding proper wedding etiquette is imperative. But don't worry –we're here to offer you helpful tips every step of the way.
Who should know about my engagement first? In the age of social media, posting the news of your engagement immediately can be tempting. However, we strongly recommend telling family and close friends before alerting your entire social network. If you have any children from a previous marriage, they should be the first to know about your happy announcement.
Who should be invited to the wedding? First, we recommend setting your budget. Figure out how much you can spend per guest at the reception to determine how many people you can invite. From there, the bride-to-be, groom-to-be, and their parents should each compile a list. Determine the must invites from the could invites and go from there. As a general rule, family is invited first.
How do I get my guests to RSVP? We recommend giving guests at least two weeks from the time they receive the invitation until the RSVP deadline. By sending a pre-stamped card enclosed or allowing guests to respond via e-mail, guests may respond faster.
When are you supposed to ask people to be attendants? We recommend giving your wedding attendants as much notice as possible. Try to ask everyone around the same time.
How old should a flower girl be? As a general rule, flower girls are between four and seven years old, as younger children don't tend to take direction as well and older ones feel too grown up to be taking on the role.
Is it acceptable to ask my bridesmaids to change their appearance? When you ask someone to be a part of your special day, you're choosing them because of who they are. You can't ask someone to alter their appearance just for your wedding. This includes hair color, shaving, tanning, tattoos, and weight. Equally, you shouldn't ask someone not to alter their appearance before your big day.
Does the bride pay for all of her bridesmaids wedding-day hair and makeup sessions? If you are requiring your bridesmaids to have their hair and makeup professionally done, then yes; the bride should cover the cost. It's important to remember being a bridesmaid has become a considerable financial commitment that includes a dress, shoes, shower and wedding gifts, the bridal shower, bachelorette party, and often airfare and hotel accommodations.
Something "Old South."
Channel your inner Scarlett O'Hara
and learn more about plantation weddings here.