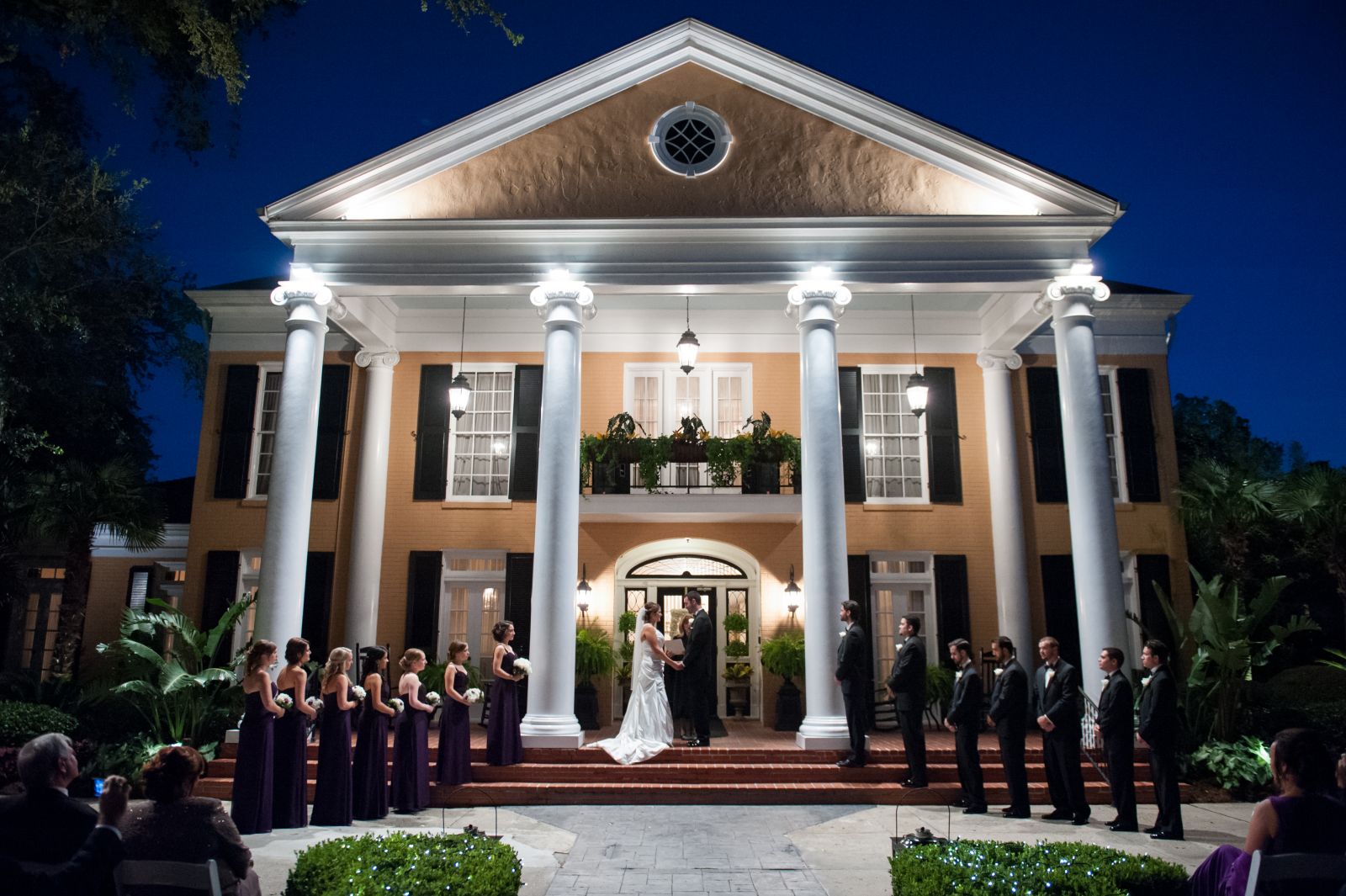 It isn't easy planning a wedding. Even an event as simple as a ceremony in your local church can have brides (and sometimes grooms!) fretting over a thousand and one details. When a wedding is planned for an exotic venue, preparation can be even more laden with tasks and details, but the rewards easily make up for the scurrying. Case in point: a plantation wedding.
Folks in much of America probably are most familiar with the traditional southern plantation made famous in the book and film Gone with the Wind. Its name was "Tara," and it was located 20 or so miles south of Atlanta. In and around New Orleans, we know about real plantations that still exist today, with hundreds of years of history as their backdrops.
New Orleans Wedding Plantations: Modern Venues with Historic Significance
Of course, today's resplendent plantations and the regal homes associated with them aren't involved in the activities that proved so disgraceful in the 1700s and 1800s. Many "modernized" plantations can be found in the New Orleans region, with most of them serving as historical sites and, yes, lovely places to celebrate the rites of matrimony.
Perhaps one of the reasons that some people gravitate toward plantations for their weddings is that there simply are no other venues that offer such beauty and old-fashioned splendor. A perfect example is Southern Oaks Plantation in New Orleans. This sweeping, historic property was given the "Bride's Choice Award" by WeddingWire and was named a "Best of Weddings" pick by The Knot for five years running.
Southern Oaks offers a one-of-a-kind wedding venue, with its pristine landscape, Antebellum-style mansion and overall elegance that you wouldn't even find at "Tara" a hundred or so years ago.
Or, if you don't mind traveling a little further for your wedding, another great option is Houmas House Plantation and Gardens in Darrow, Louisiana, right outside Baton Rouge. It was voted "Best Historic Mansion" by U.S.A. Today and offers several different locations for your wedding and reception.
You can get married on the Grand Lawn under the Cathedral of Oaks, in the Upper Garçonnière Chapel, or at DragonFly Point. For your reception, consider the Hampton Court Fountain with ts water lily pond and dancing waters, the Pavilion with its magnificent garden and fountain views, or the Croquet Harbor, near the Wysteria Arbor.
Take the opportunity to explore the many plantation wedding venues in our region. Take a look at our favorites to get your search started.
Keep Calm and Carry Louisiana Flowers.
Have you figured out your flowers yet? Click here.