Believe it or not, these months of social distancing have actually brought some people closer together. If you can make it through a pandemic together, you can survive anything, right? For that reason, many couples are choosing to make it official this holiday season by tying the knot in New Orleans. But what will a holiday wedding look like in the age of Covid-19? Here's how to do it right.
Keep your guest list small
Don't risk anyone's health. Your wedding memories should be only good ones. Consider letting people attend over Zoom and share lots of photos and videos.
Choose "quality" over "quantity"
This isn't the time to have a wedding in a huge church or a packed ballroom. Choose simple yet elegant. Tasteful over "over the top." Put some of the money you're saving by not having a huge reception and buy the best dress and the best flowers. Rent a great car! Offer to pay for the hotel rooms of the guests who can come.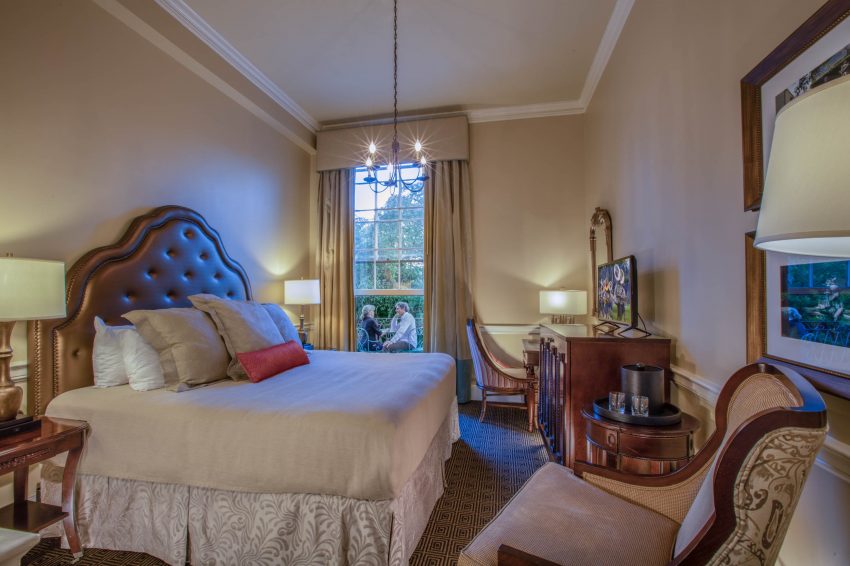 It's more about the hotel than ever
Honeymooners spend more time in their hotel rooms than most travelers for obvious reasons. This is your chance to reserve the best suite they have to offer. Get a room with a balcony and a great view. Get his and hers massages and live it up.
Order plenty of take-out
The finest restaurants in New Orleans are open at reduced capacity with safety measures in place but, if anything good has come out of this pandemic, it's that restaurants that never delivered before have now gotten with the program. Imagine! Beignets for breakfast, po-boys for lunch, and an elaborate Creole Reveillon dinner in the evening. Oh, what fun!
Enjoy holiday activities – both virtually and in person
Virtual home tours and holiday concerts, Celebration in the Oaks in City Park, Gray Line Holiday Celebration Tours, historic neighborhoods all decked out for the holidays…there's a lot of festive fun to be had in New Orleans this time of year. Take advantage of it! Read: Santa's Must-Do List in New Orleans.
Finally, don't forget to wear something blue – and a mask
Remember, it's not just about keeping your guests safe – it's about protecting each other. Wear a mask when you're out and about and follow all the rules. Keep in mind: not everyone gets married during a pandemic. You'll have great stories to tell your kids one day.
Read: Virtual Vows: Love In the Time of Covid-199